December 17, 2021
ErasmusX presented in MALL SIG Webinar

Last 17 December 2021, ErasmusX participated as guest speaker in a webminar organized by EUROCALL Special Interest Group on Mobile-Assisted Language Learning (MALL SIG).
As detailed in their web, MALL SIG combines mobile learning with computer assisted language learning. It has gained popularity in the last few years due to our hectic and mobile lifestyle and the widespread adoption of mobile telecommunications and computing devices with Internet connection.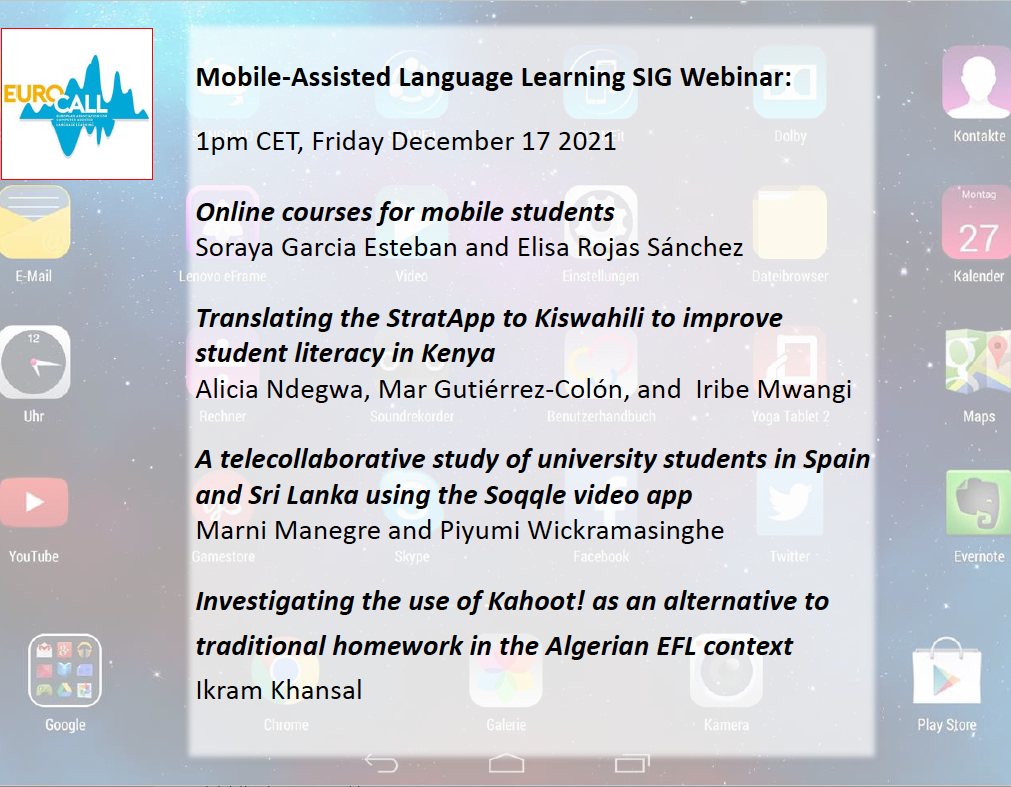 In the webminar, ErasmusX reported information on the projects and related outputs. During the session, MALL members shared information on their work and publications.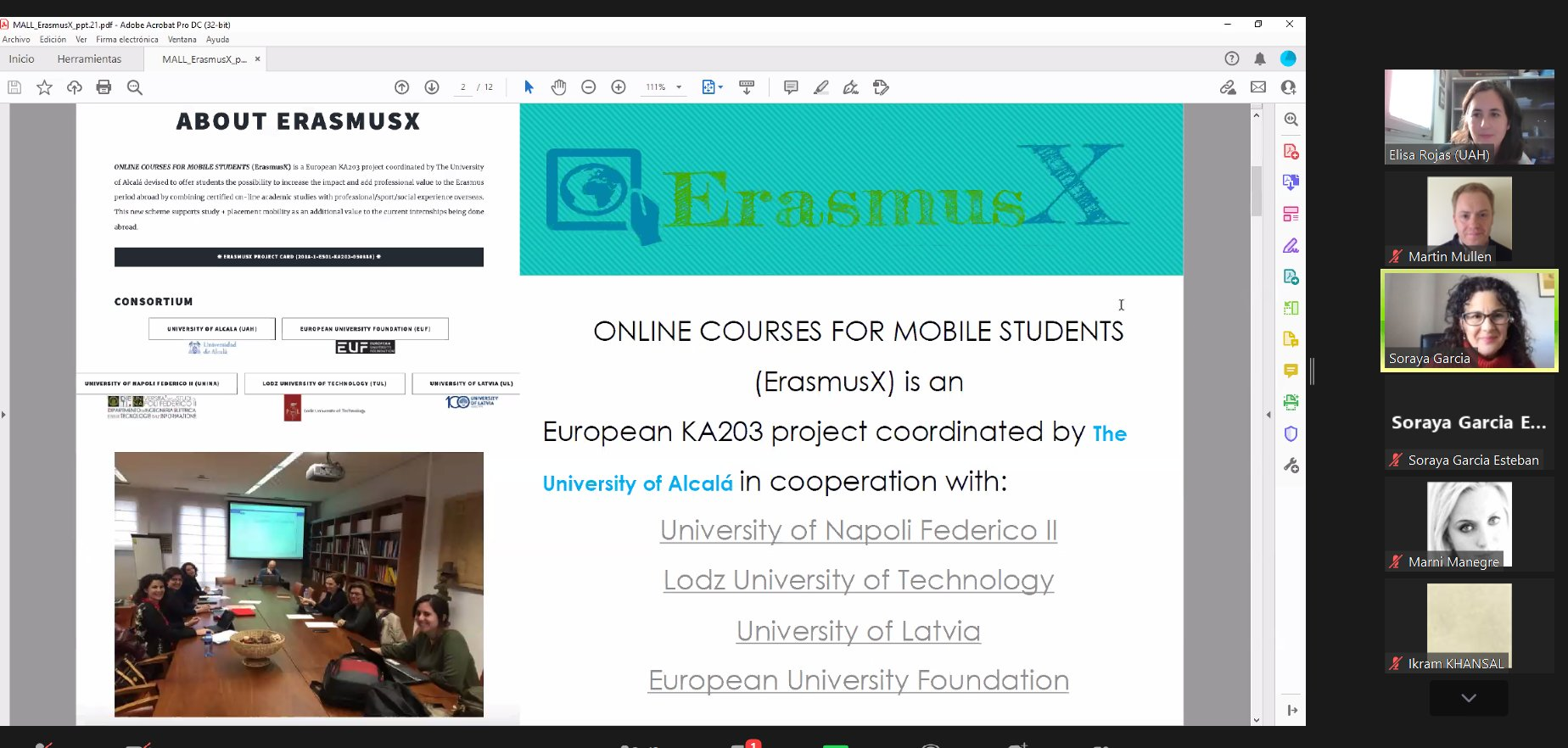 This action was disseminated via MALL SIG Social Networks: Facebook page, Twitter account, and Instagram account. Additionally, you can watch the whole recorded seminar in YouTube too!